Kao što smo i obećali, svi oni koji su kupili i koji će kupiti Fm19 preko nas, biće ubačeni u igru kao regeni, odnosno Newgen-i.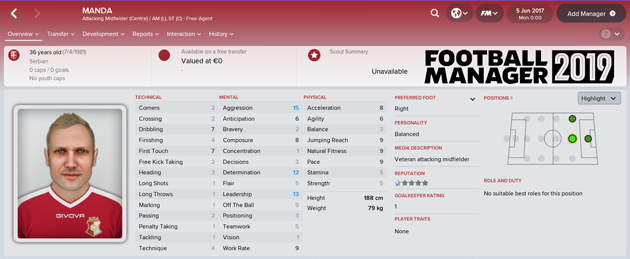 U to ime, pozivamo sve one koji se nalaze na spisku kupaca FM19 da u ovoj temi ostave sledeće podatke kako bi bili ubačeni u novi serijal:
Name of individual:
Day and Month of birth:
Ethnicity:
Skin Colour:
Hair Colour:
Favourite Football Team:
Height (cm):
Weight (kg):
Preferred Foot:
Position:
Squad/Shirt Number:
City of Birth:
Nationality:
U isto vreme, ukoliko je neko od kupaca već profesionalni ili amaterski fudbaler i igra u nekom klubu, može da ostavi i u kom klubu igra kako bi ga ubacili baš u pravi klub.
Svi korisnici koji nisu aktivini fudbaleri biće ubačeni random ili kao free igrači. Takođe, svi oni koji koriste DF'11 ili Cut out pack i žele svoju sliku u pomenutom stilu za samu igru, mogu uz tražene podatke ostaviti i svoju sliku koju ćemo uraditi u pomenutom stilu.
Zahvalnost svima koji su izabrali Serbian FM za kupovinu originalnog izdanja FM19!
Živeli!